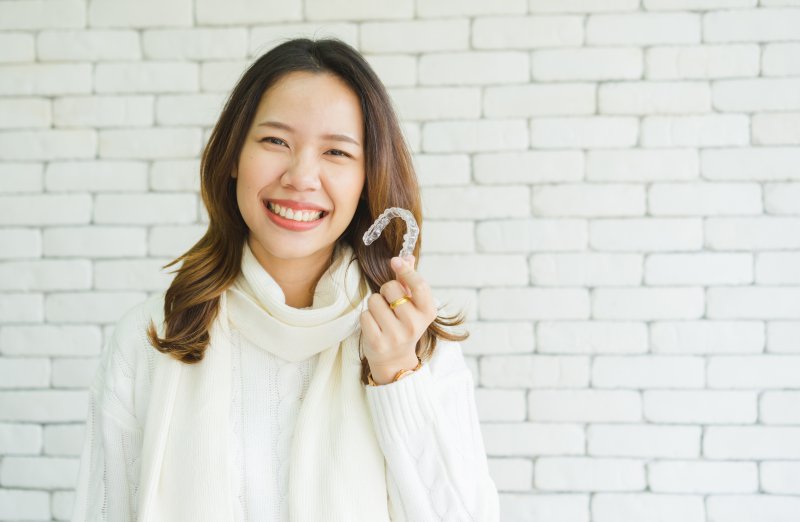 Having gaps in your smile is a common occurrence, but worries about misaligned teeth can dent your confidence in showing off your smile. Fortunately, Invisalign addresses these concerns, giving you the smile you desire. Invisalign is a discreet orthodontic treatment that employs clear aligners to gently reposition teeth into their correct alignment. While it's beneficial at any time, continue reading to find out why starting your journey in the summer can offer extra advantages.
Reason #1: Begin Seeing Results Sooner
Just like traditional braces, beginning Invisalign treatment early can lead to faster results, often with a shorter treatment period of 12-18 months, in contrast to the typical one to three years needed for braces.
Choosing to start your Invisalign journey in the summer guarantees noticeable improvements in your smile within a few weeks. This provides you with renewed confidence to display a consistently beautiful smile as you return to school, work, or other responsibilities after your summer break.
Reason #2: Enjoy Your Favorite Summer Food
Unlike traditional braces, which impose dietary restrictions to prevent damage to brackets or wires, Invisalign offers a significant advantage: there are no limitations on your food choices. This means you can fully indulge in summer favorites like pretzels, taffy, and corn on the cob without impacting your treatment.
Invisalign provides you with the flexibility to enjoy a wide range of foods and beverages during your treatment journey. However, it's crucial to adhere to proper guidelines, such as removing aligner trays for anything other than water to avoid potential damage or staining.
Additionally, be sure to promptly brush and floss after eating. To achieve your desired outcome, aim to wear your aligners for 20 to 22 hours daily. Consistency plays a pivotal role in reaching your treatment goals.
Reason #3: Get Used to a More Flexible Schedule
Summer, when many individuals are on vacation or involved in short-term work and internships, often brings increased appointment availability at dental clinics. Taking advantage of this convenient window amid various commitments provides you with an excellent opportunity to schedule a visit to your dentist and place your oral health at the forefront.
Caring for your smile is essential for boosting confidence and overall well-being. Whether you're contemplating Invisalign for addressing gaps or teeth misalignment or if you've recently started the treatment, the summer season offers an ideal time to kickstart your journey!
About the Practice
In Warsaw, East Center Dental is committed to enhancing the city's beauty through the transformation of their patients' smiles. They prioritize patient education to promote effective at-home dental care, offering a wide range of comprehensive services. Experience the benefits of their gradual, clear aligner tray approach, guaranteeing visible improvements in your smile by the season's conclusion. To schedule an appointment with East Center Dental or to learn more about Invisalign, get in touch at (574) 269-1787 or visit their website.