Preventive Dentistry – Warsaw, IN
Stopping Smile Problems Before They Start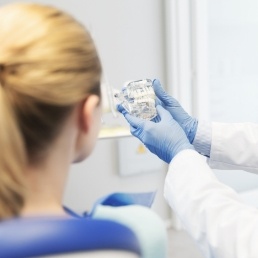 Often, pesky oral health problems like tooth decay and infections aren't very noticeable until they've advanced to the later stages. At this point, they might have done permanent damage to your smile or even harmed your overall health! That's why it's not enough to simply brush and floss at home; you also need to visit a dentist at least once every six months. These are preventive visits! As a complete health dental office, we may also be able to catch other medical issues. Our friendly team at East Center Dental, led by Dr. Michael L. Rudolph, is dedicated to stopping smile problems before they start with preventive dentistry in Warsaw, IN. Call us today to schedule your next visit!
Why Choose East Center Dental for Preventive Dentistry?
We Treat People as a Whole, Not Just Smiles
Comfort Menu That Includes Noise-Canceling Headphones & Pillows
In-House Dental Membership Plan Fully Covers Preventive Care
Dental Checkups & Teeth Cleanings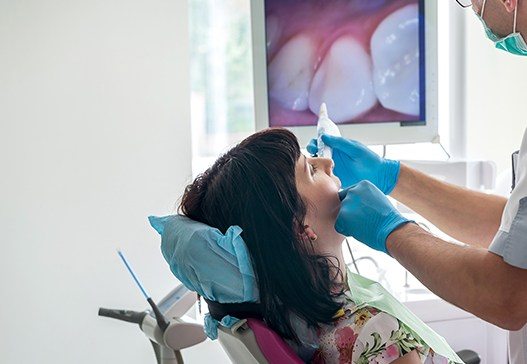 Regular dental checkups give Dr. Rudolph a chance to evaluate your teeth and gums for signs of oral health problems you may not have noticed yourself yet, such as cavities and gum disease. We may also be able to catch other medical issues that present symptoms in the mouth, like diabetes. If we find anything that needs treatment, we can develop a custom plan right away. Our experienced hygienists can then give your pearly whites a thorough cleaning to leave them feeling fresh and plaque-free.
Nightguards for Bruxism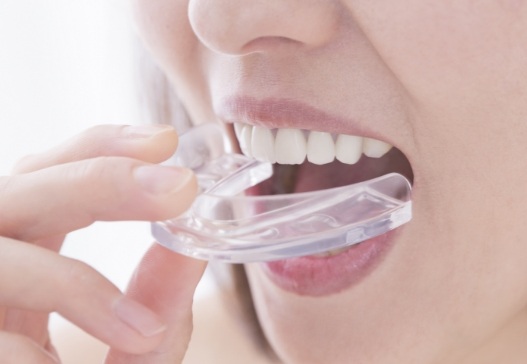 Bruxism is another word for unconscious jaw clenching and teeth grinding that usually occurs at night. Without treatment, bruxism can wear down your teeth, make them more likely to chip or crack, and even strain the delicate joints in your jaw. To avoid such concerns, we can provide a custom-fit nightguard. This device creates a soft but strong barrier between the upper and lower rows of teeth to prevent any harmful contact between them as you sleep.
Fluoride Treatments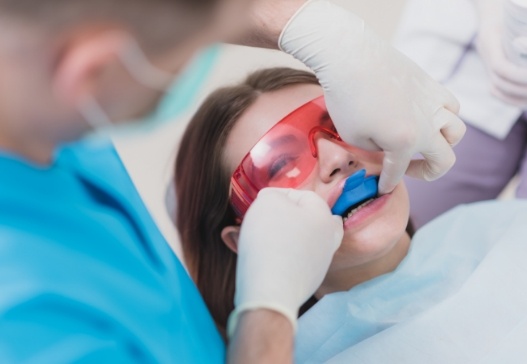 When your teeth are regularly exposed to fluoride, you have a dramatically lower risk of tooth decay, which is why this mineral has been added to most oral hygiene products and even public sources of drinking water. Some of our patients could benefit from some additional protection against cavities, and we're happy to help by applying a concentrated fluoride paste to your teeth after your cleaning.
Oral Cancer Screenings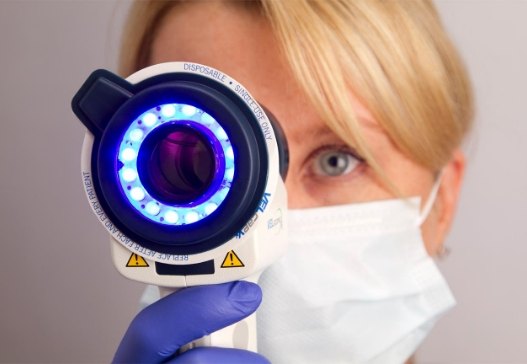 Cavities and gum disease aren't the only things we look for during your routine exams; Dr. Rudolph also screens for oral cancer. This disease claims thousands of lives each year, so early detection is key. Our VELscope scanner makes any abnormal tissue in your mouth or throat immediately stand out, so if Dr. Rudolph finds anything worrying, he can refer you to a specialist right away for proper diagnosis and treatment.