Cosmetic Dentistry – Warsaw, IN
Creating Truly Stunning Smiles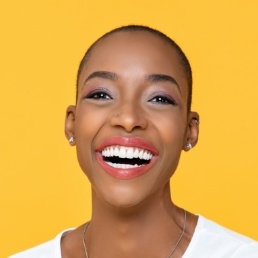 As important as it is to maintain a healthy smile, many of our patients are also concerned about the way their teeth look. If you weren't naturally gifted with a flawless grin, then our team at East Center Dental, led by Dr. Michael Rudolph, would love to help! We offer several options for creating truly stunning smiles with cosmetic dentistry in Warsaw, IN. Please call us today to set up your consultation and learn which service is right for you!
Why Choose East Center Dental for Cosmetic Dentistry?
Preview Your Results with Virtual Smile Design
Experienced, Advanced Cosmetic Dentistry Training
Cozy Blankets, Neck Pillows, & Other Amenities Offered
Porcelain Veneers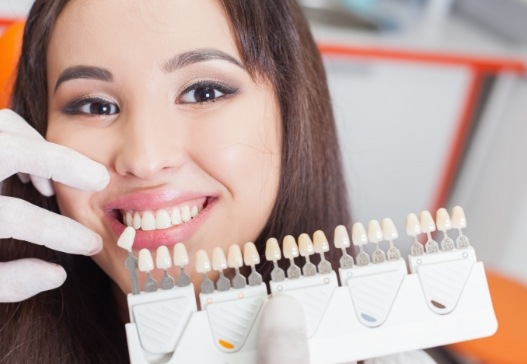 Are your teeth so flawed that you wish you could just hit a "reset" button? With veneers, you essentially can! Veneers are thin porcelain coverings that are fitted over your teeth to give your smile a whole new look. Whether your teeth are chipped, cracked, discolored, misshapen, or even slightly gapped, veneers can transform practically any smile into a gorgeous work of art.
Metal-Free Dental Crowns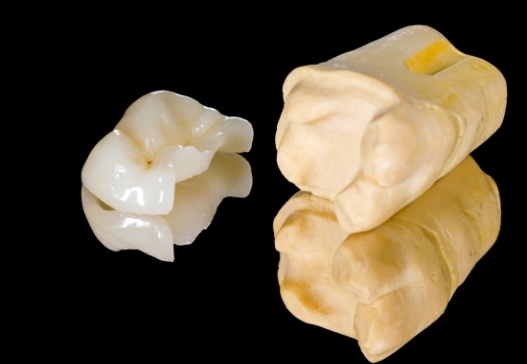 For decades, getting a dental crown on a front tooth meant that you'd have to say goodbye to a natural-looking smile as you had an instantly noticeable piece of metal placed over your tooth. At East Center Dental, that's not the case! We provide more aesthetically friendly crowns made from tooth-colored EMAX, zirconia, and porcelain, allowing us to repair your tooth without anyone being able to tell the difference!
Zoom! Teeth Whitening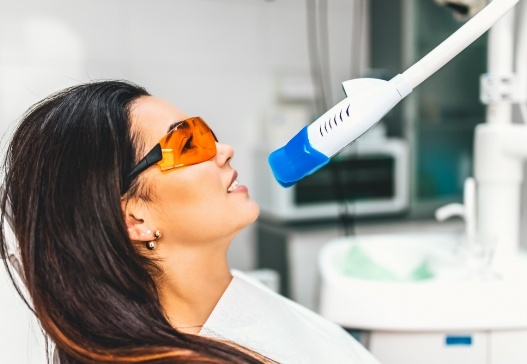 It's all too common for teeth to lose their luster over the years. Whether your teeth are discolored from age, food, drink, or tobacco, Zoom! Teeth Whitening can create a brighter smile in a single dental office visit. Zoom! is the industry leader for in-office teeth whitening. By activating a professional-strength bleaching gel with a special light, even the most stubborn tooth stains are dissolved. We also offer home whitening to maintin the high luster provided by Zoom!
Learn More about Teeth Whitening
Gum Recontouring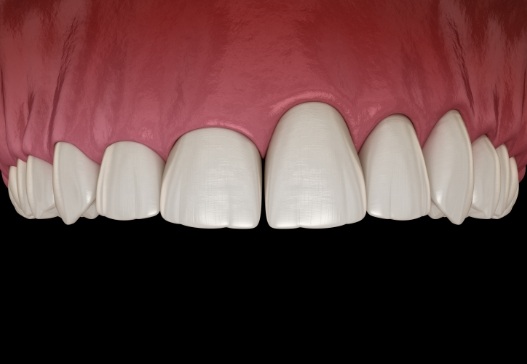 When you smile, do your gums take center stage instead of your teeth? This is called a "gummy smile," and it can make your overall grin appear lopsided. Luckily, Dr. Rudolph can address this common problem in just one appointment. Using precise, highly advanced instruments, he can comfortably remove excess gum tissue to reveal more of the underlying tooth enamel. As a result, you'll have a more balanced and confident grin.
Virtual Smile Design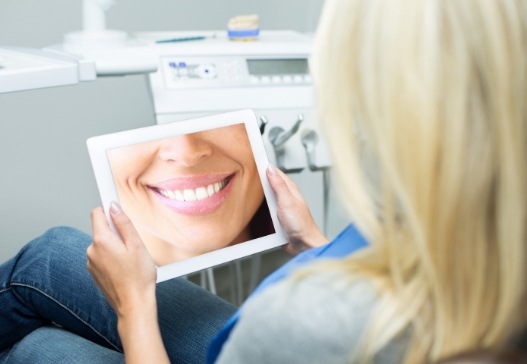 With virtual smile design software, we can show you what you'd look like after completing teeth whitening, veneers, or any of our cosmetic treatments. We just take a picture of your teeth as they currently are, and then digitally alter it to give you an idea of what to expect after the treatment you have in mind. Not only will you be sure you're making the right decision, but you'll also be excited for what's to come!
Botox & Dermal Fillers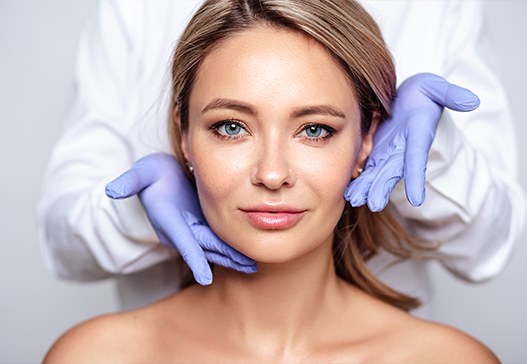 Sometimes, a patient's self-confidence struggles stem not from their smile, but the area around it. If you'd like to get rid of wrinkles and other signs of aging, then our team can help by providing Botox and dermal fillers. These treatments are virtually painless and can give you a youthful glow for several months at a time!