Teeth Whitening – Warsaw, IN
Make Your Pearly Whites Shine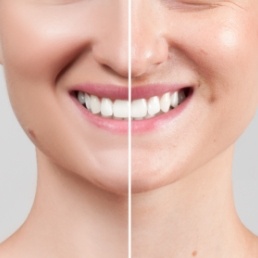 Teeth whitening is one of the most popular dental procedures since the results are obvious and make your teeth look great! East Center Dental offers Zoom! Teeth Whitening in our Warsaw, IN dental office, which is the #1 patient-requested treatment in the nation. Teeth whitening will need to be repeated periodically to maintain bright white teeth.
Why Choose East Center Dental for Teeth Whitening?
Convenient In-Office & Take-Home Whitening Options
State-of-the-Art Virtual Smile Design Software
Remove Several Years' Worth of Deep-Set Stains
How Does Teeth Whitening Work?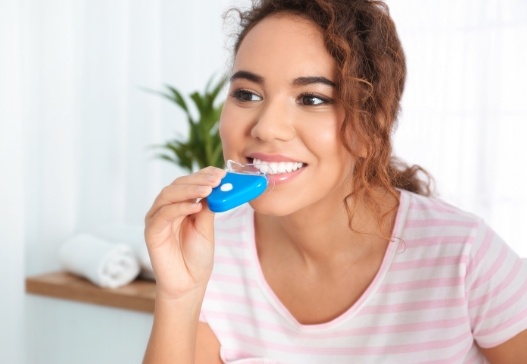 The outermost layer of your teeth is made of enamel. The color of your teeth is from light reflecting off of the enamel, and the combination of dentin underneath. Genes determine the smoothness and the thickness of the enamel on your teeth. If the enamel on your teeth is thin, it will allow the color of the dentin to come through. Rough enamel will reflect light differently, which in turn makes your teeth look a different color.
Types of Stains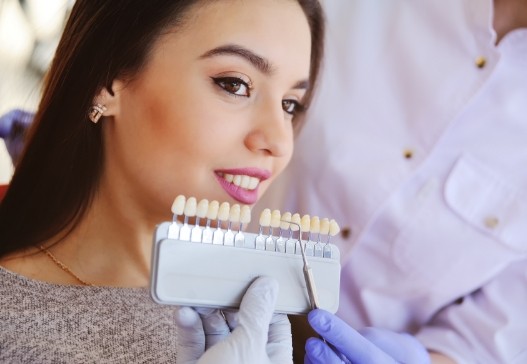 Stains are caused by a thin coating on your teeth called pellicle that picks up stains as well as pores in the enamel on your teeth. There are many things that can stain your teeth, such as tobacco, drinking dark-colored liquids such as coffee, cola, red wine, and tea. Not taking care of your teeth is also a sure way of getting stains on your teeth. Aging will also make teeth darker since the enamel becomes thinner. Two different types of stains are extrinsic and intrinsic:
Extrinsic Staining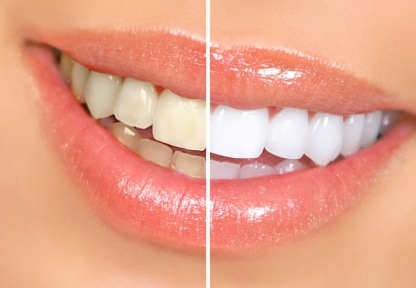 This type of staining is caused by external substances such as dark-colored food and drink, tobacco, etc. These are caused by natural life and generally can be removed. Extrinsic stains sometimes even are removed by good dental hygiene, such as brushing and normal dental checkups. The FDA defines whitening as, "restoring the tooth's color by removing dirt and debris."
Intrinsic Staining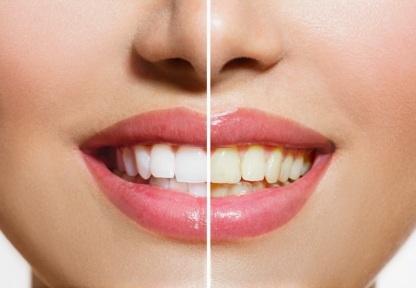 Intrinsic staining takes place much deeper in the tooth. These stains actually form inside the teeth. They can be caused by aging, trauma, minerals, during tooth formation, or excessive ingestion of fluoride.
Teeth Whitening Prep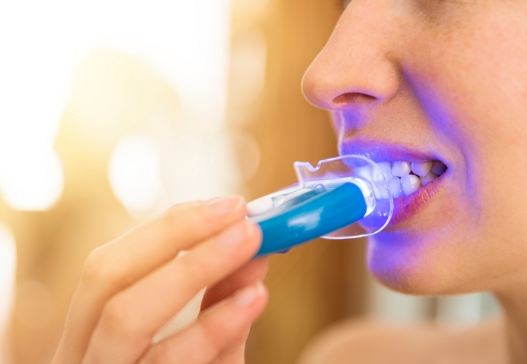 Before you have your teeth whitened, we will make sure your teeth are ready. This includes treating any cavities that you may have. After this is done, one of our hygienists will do a cleaning of your teeth. This is extremely important, as it will remove any film of food, bacteria, and any other substances. Once your teeth are clean, the whitening process can begin.
Zoom! Teeth Whitening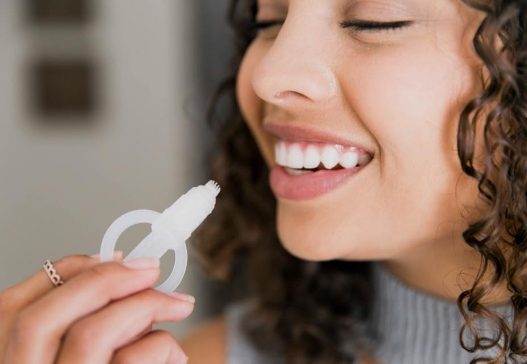 Zoom! teeth whitening can be done at our dental office, or at home. The in-office whitening has the fastest results and offers the largest results. The results we achieve from Zoom! teeth whitening are incredible! It could be a great option for anyone who is wanting whiter teeth. If you are interested in getting your teeth whitened, give us a call and set up a time to go over your options!
Teeth Whitening FAQs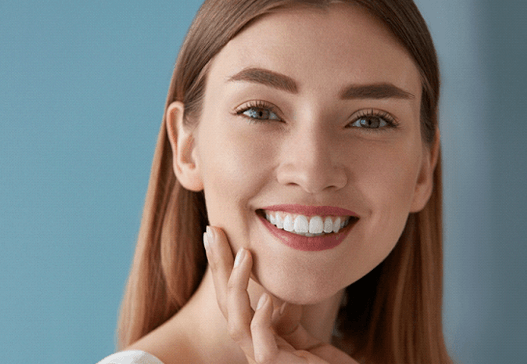 Do you wish you could get rid of any pesky stains or discolorations in your smile? If so, you might consider undergoing teeth whitening in Warsaw. However, you might have some concerns about the treatment before committing to it completely. To help you be well-informed about this cosmetic option, our team at East Center Dental is more than happy to compile and answer several of the most common questions we get about teeth whitening. Keep reading to learn more or reach out to us today to schedule your initial consultation.
Is Teeth Whitening Safe?
There should be no room for blunders when trying to enhance your pearly whites. For this reason, our team utilizes professional and safe products that are specifically meant to address your teeth and gums. If you use products that aren't FDA or ADA-approved, it means they haven't undergone thorough testing and have a chance to possibly cause harm to your short- and long-term oral health. Professional teeth whitening is considered incredibly safe as it's performed by a licensed professional. Even your custom trays will be designed to not spread the bleaching solution to your gums or get accidentally ingested.
Am I a Candidate for Teeth Whitening?
If you're struggling with discoloration or stains on your smile, then you're likely a good candidate for professional teeth whitening. That said, the best way to know for sure if this treatment is right for you is by scheduling an initial consultation with our team. We can assess your oral health, review your medical history, and discuss your smile goals to see if the procedure will be a viable solution. Before beginning your preferred procedure, your mouth will need to be in good condition and free of any underlying or developing issues, such as cavities and gum disease. We can provide the necessary treatment to get your smile ready for the whitening process.
How Can I Make My Teeth Whitening Results Last?
While your teeth whitening treatment can last about two years, the longevity of your results will only depend on how well you care for them. To make the most of your newly whitened smile, be sure to practice the following measures:
Practice strict oral hygiene – Brush twice a day, floss daily (or after every meal), and rinse with mouthwash often.
Minimize dark-colored foods & drinks in your diet – Overexposing your teeth to pigmented meals and beverages, such as blueberries and coffee, can result in needing touchups sooner.
Visit your dentist routinely – Schedule checkups and cleanings every six months to ensure your mouth is healthy and stain-free.
Does Teeth Whitening Hurt?
Our team will make sure you're completely comfortable throughout your teeth whitening appointment. Your procedure will be entirely customized to treat your smile, so you'll be less likely to experience any discomfort or tooth sensitivity. However, be sure to let our team know if your pearly whites tend to be more susceptible to sensitivity during your initial consultation. We may provide you with sedation dentistry to help you relax and have a more pleasant experience throughout your appointment.