Veneers – Warsaw, IN
Transform Your Teeth with Veneers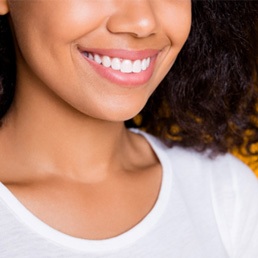 In some cases, your smile might suffer from more than one flaw. Perhaps it's both discolored and chipped, as well as misaligned. However, you don't need multiple treatments to fix these problems — just get veneers in Warsaw! Dr. Rudolph at East Center Dental can use them to transform your smile in only two visits. To learn how that's possible, keep reading or call our office to book an initial visit .
What are Dental Veneers?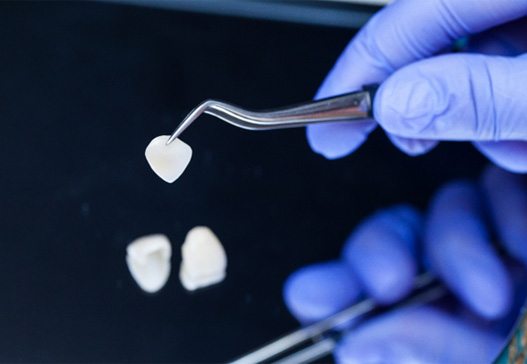 Dental veneers are thin, ceramic shells that dentists place on the fronts of teeth. Their main use is hiding a patient's tooth flaws — things like stains, chips, cracks, fractures, etc. In fact, they can even close gaps and make teeth seem straighter without the use of braces.
Today, most veneers are made of high-quality porcelain — a material that can easily match a patient's tooth enamel. Since dentists can customize its color, size, and shape, it easily blends with the rest of your smile. As a bonus, the porcelain makes veneers durable and stain-resistant too.
Given the shells' traits, then, it's unsurprising that they're popular among patients.
The Process of Getting Veneers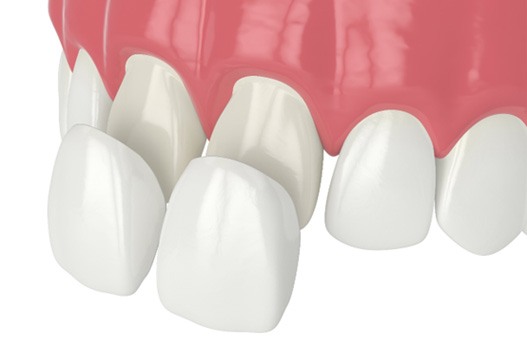 In general, veneer placement takes about two visits. For the first one, you'll consult with Dr. Rudolph and prepare your teeth for treatment. Later, you'll attend a follow-up where we place the veneers over your pearly whites.
The initial appointment is what we call the "preparatory visit." It'll start with you and Dr. Rudolph discussing your treatment goals, the smile flaws you want to correct, etc. Once this task is done, he'll prep your teeth for veneers by cleaning them and removing some of their enamel. Lastly, we'll take a dental impression that a lab uses to make your prosthetics. Since this latter process takes a few weeks, you'll wear temporary veneers in the meantime.
The second visit, also known as the "final placement," takes place when your permanent veneers are ready. As you might expect, it'll mainly consist of Dr. Rudolph fitting the porcelain layers onto your teeth. He'll also make some adjustments to ensure the veneers work correctly.
The Benefits of Veneers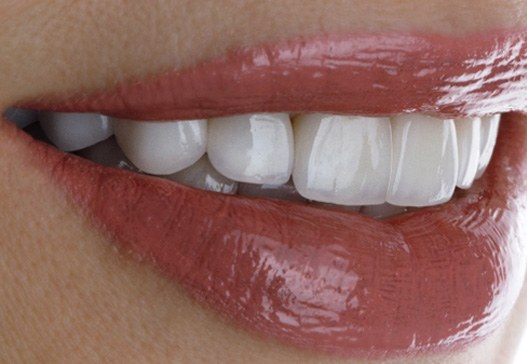 You'll experience various perks from a veneer treatment. They include things like:
High Protectiveness: Porcelain is highly stain-resistant, so veneers don't discolor as easily as natural tooth enamel. As such, they can better endure staining agents in drinks like coffee, red wine, and soda.
Versatility: Due to being customizable, veneers can hide a wide variety of smile flaws at once.
Lifelike Results: The porcelain in veneers is naturally white and beautiful. That being the case, the layers are very lifelike and blend seamlessly with surrounding teeth.
Long-Lasting Effects: On average, veneers last for about 15 years or so. With proper care, though, their lifespan reaches 30 years or more!