Dental Team – Warsaw, IN
We Care About You
and Your Smile
Have you ever felt like the people at a dental office weren't seeing you as anything other than a patient? Our team members never want you to feel like that at East Center Dental. We are able to form genuine relationships with our patients that rely on us to improve and protect their smiles. Check out the biographies below to learn more about them!
Karlei, Team Leader/Office Manager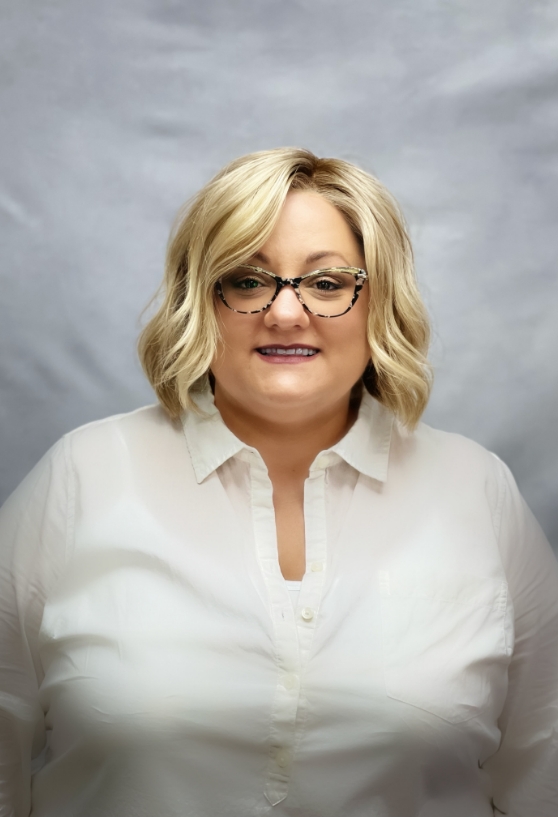 Karlei's 16+ years in the field of dentistry have been spent here at East Center Dental. She truly takes pride in her job and loves working with an amazing team to take great care of our patients! As an active member of the American Academy of Dental Office Managers, she keeps up with new developments to provide better administrative support and enhance the care of our patients.
Karlei and her husband, Dan, have been married since 2001, and they welcomed their son Oliver in 2015. When Karlei isn't at work, she enjoys going on cruises, visiting tropical beaches, crafting, going to karaoke, cooking, and dancing – she even took swing dancing lessons when she was younger.
Charis, Appointment Coordinator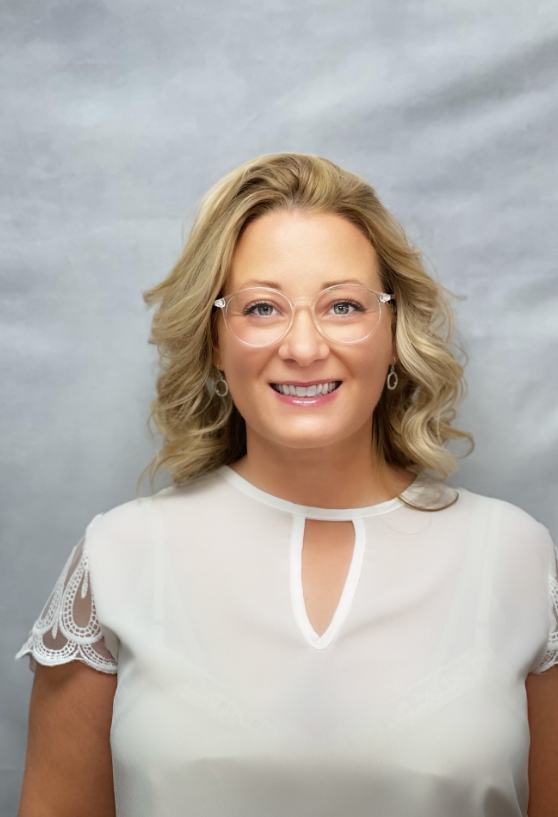 Charis is a truly vital part of our team. She loves all of our awesome patients and helping them in any way that she can – whether that be by finding an appointment time that fits into their schedule or helping them feel comfortable in our dental office.
Charis has been married to her husband, Jeff, since 2000. In her free time, she enjoys camping, traveling, planting flowers, playing cards, visiting wineries, and hanging out poolside. Something interesting about her is that she LOVES coffee – she actually used to be a barista.
Nicole, Appointment Coordinator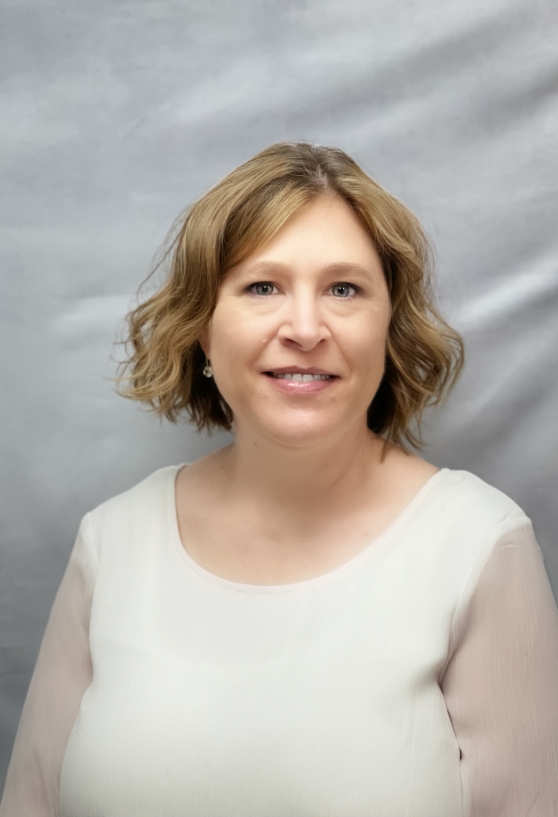 Nicole has spent the entirety of her 30+ years in the dental field right here at our dental office. She attended Indiana University at South Bend and is an Expanded Functions Dental Assistant. She loves having the opportunity to care for our patients each and every day.
Nicole and her family are fifth and sixth generation farmers. She has two daughters – the eldest of whom works on the farm alongside her father – one son, and one grandchild. Nicole and her husband have been married for 28+ years, and they actually met on a blind date! Her hobbies include reading (historical fiction is her favorite genre) and music; you'll often find her humming along to the music playing in the dental office.
Jenn, Treatment Coordinator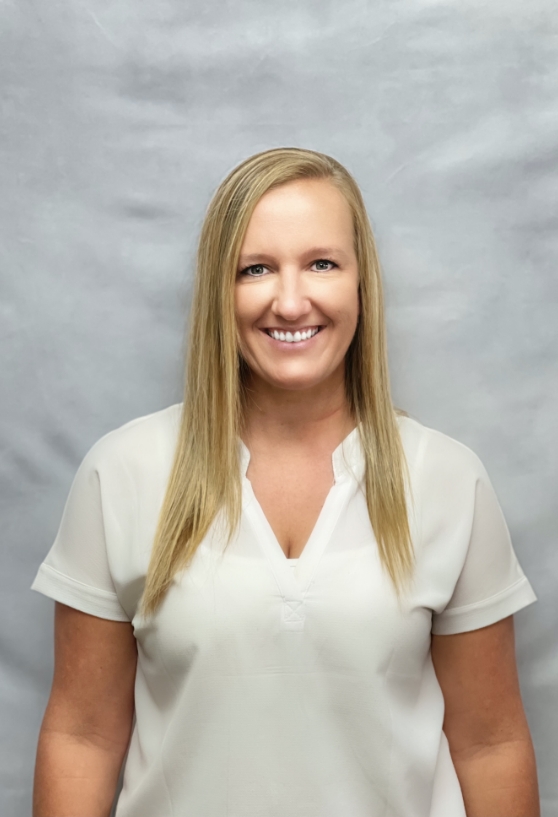 A Warsaw native, Jenn has been part of our dental team for 17 years and counting. What she finds most rewarding about her job is getting to work one-on-one with patients, helping them fit the treatments they need into their lifestyles and budgets.
When Jenn isn't at our dental office, she can usually be found hiking, traveling, or spending time on the lake with her family. She has been married to her husband, Brandon, since 2006. They have two children: 16-year-old Mason and 12-year-old Maddie.
Chris, Dental Hygienist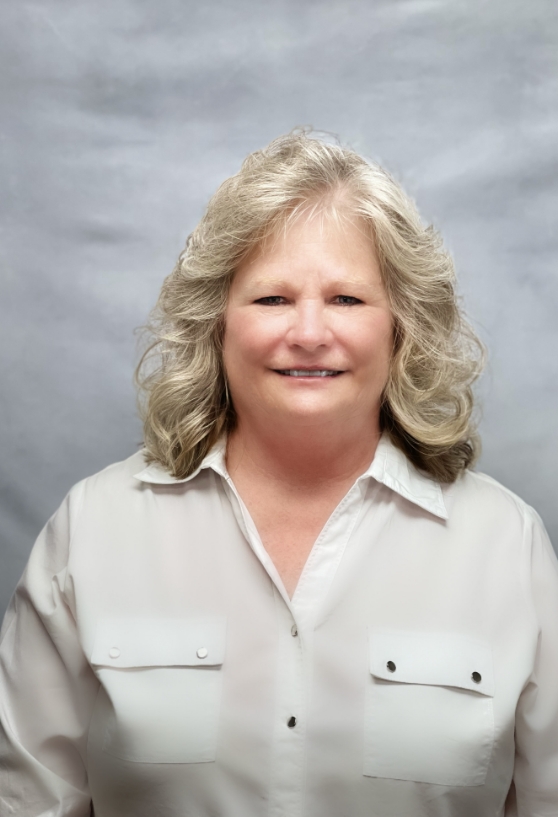 Chris has an impressive 40+ years of experience in the dental field, and she has been at East Center Dental for nearly 30 years. She says that the best thing about her job is the people—the patients, her coworkers, and the doctor—and she considers them all to be her extended family. Before going to school for dental hygiene at IUSB, Chris was an Expanded Duties Dental Assistant that trained at IUPUI.
Life outside of the dental office is all about family for Chris. She is married and has three grown children, one stepdaughter, and five adorable grandchildren in total. When she isn't spending quality time with her loved ones, she and her husband love to visit Lake Michigan and walk around the beaches and piers, taking in the sights while enjoying the local eateries. She also likes to paint pottery, particularly alongside her granddaughters.
Karrie, Expanded Functions Dental Assistant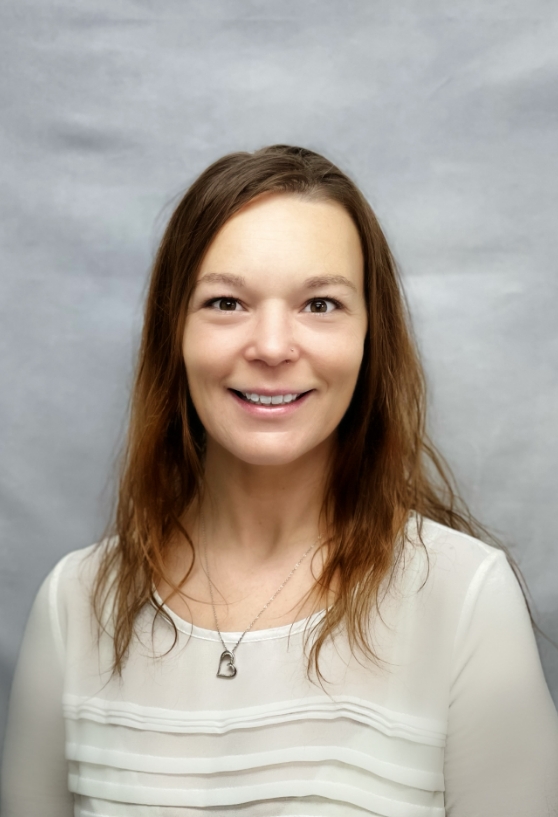 Karrie joined our dental office in 2021 after graduating from Ivy Tech Community College. Helping patients achieve the healthy, confident smiles they desire is her favorite aspect of being on our team.
At home, she has two beautiful daughters: 21-year-old Caitlyn and 19-year-old Kara. Karrie also has three dogs – Jaxson, Angel, and Luna – that she adores. When the weather is warm, they all love to hike and enjoy nature. They also try to schedule a movie night at least once a week. Karrie likes to read whenever she can – she's a sucker for a good crime mystery!
Gabby, Dental Assistant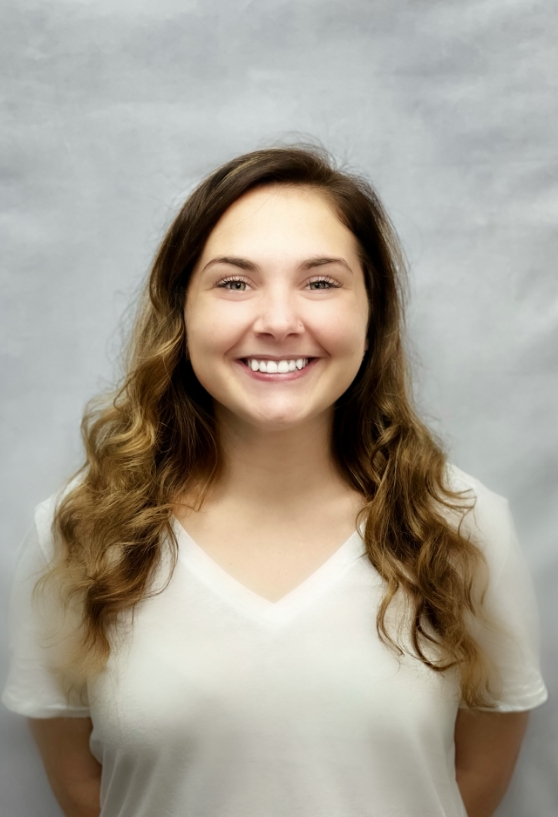 Gabby completed her dental assistant training at Ross Medical Education Center. She adores being able to form genuine bonds with our patients while helping them work toward their dental goals. She's incredibly humorous and loves to make people laugh and smile.
When she's away from the dental office, Gabby spends her free time traveling, shopping, and hanging out with the people she loves most, including her two amazing parents, an older brother, and her Golden Retriever named Cooper.
Rylee, Dental Assistant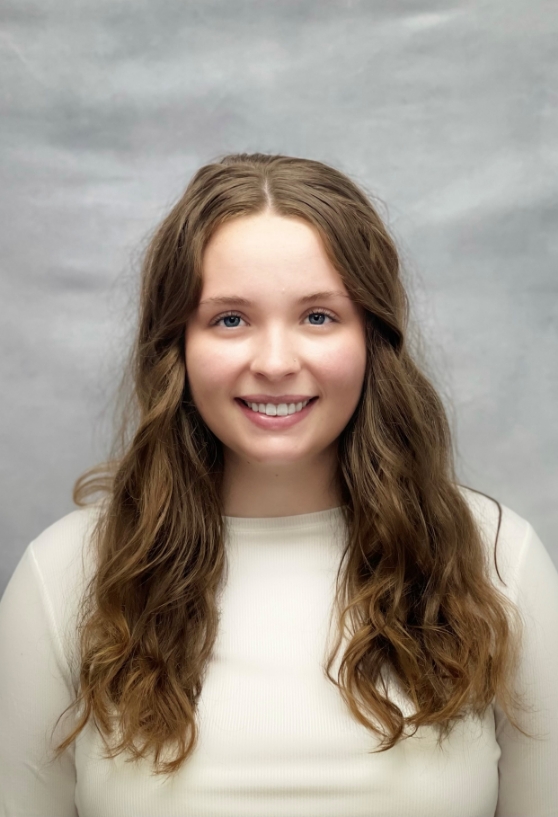 Rylee joined us in late 2021, and she loves that her job is always different every day, so she is constantly learning and improving. She completed her dental training through the American Institute of Dental Assisting and has her Expanded Functions certification.
Originally from Goshen, she says that despite spending most of her waking hours in scrubs, she is actually really into fashion and likes styling different outfits. She also enjoys lifting weights, listening to podcasts, reading, and relaxing with her cat, Mercedes.
Jenni, Dental Hygienist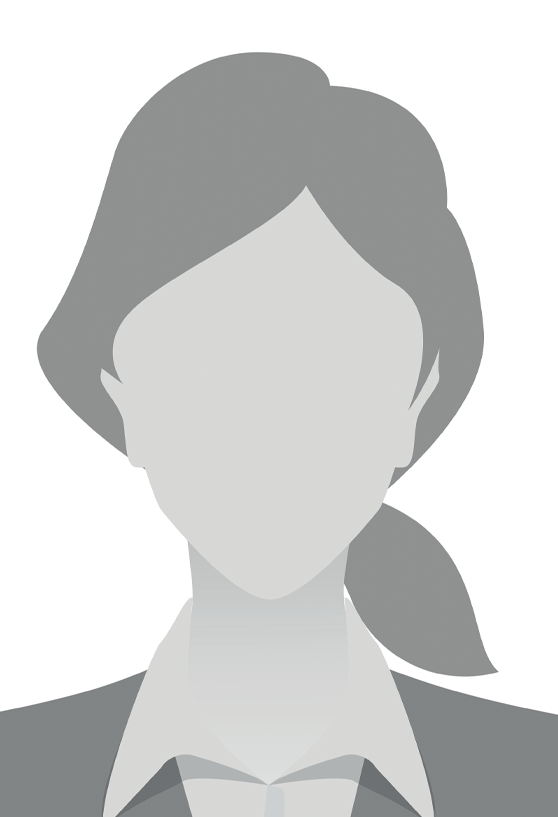 Jenni attended college at IPFW and has more than 10 years of experience in the dental field! When asked what she loves most about being a dental hygienist, she shared that it's meeting new people and educating them on their oral health.
Jenni and her husband, Austin, have been married for over 12 years now and have three boys. In her free time, she loves being outdoors, hiking, and playing and watching sports. Here's a fun fact about her: she and her husband owned a business making décor and furniture!
Lauren, Dental Hygienist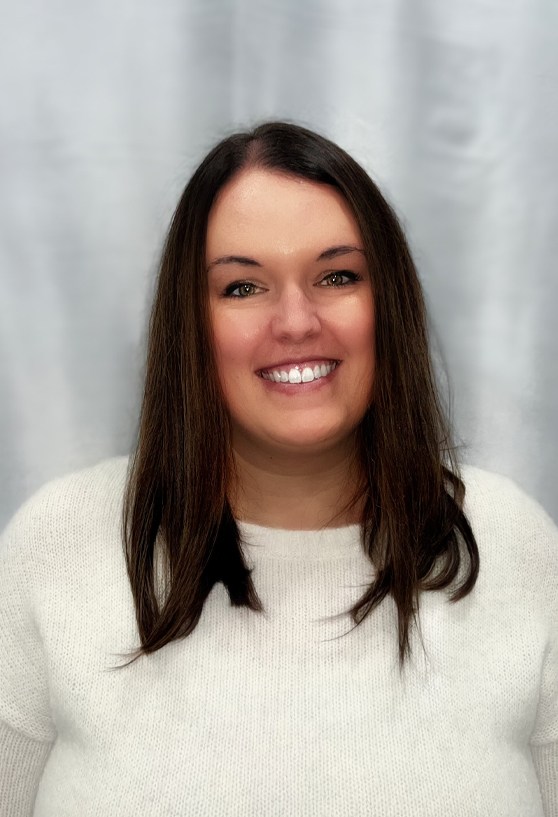 Before joining our team in 2022, Lauren attended the hygiene program at IUPUI and IPFW. Plus, she obtained her license in anesthesia! For her, showing a patient how much of a difference a cleaning can make in someone's smile is the best part of her job.
Lauren and her husband have one daughter and three dogs, Ranger, Bella, and Buddy. As for hobbies, she enjoys shopping, listening to crime podcasts, organizing, doing calligraphy, and painting. In fact, she would like to start a side business professionally organizing and making signs/home decor in the future!
Caleb L., Intern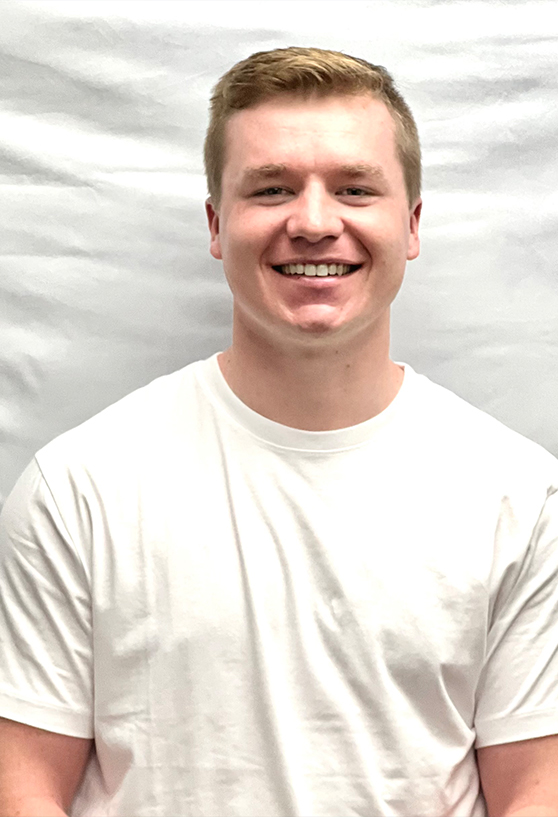 Caleb L. is one of our post-grad interns from Grace College!
Caleb F., Intern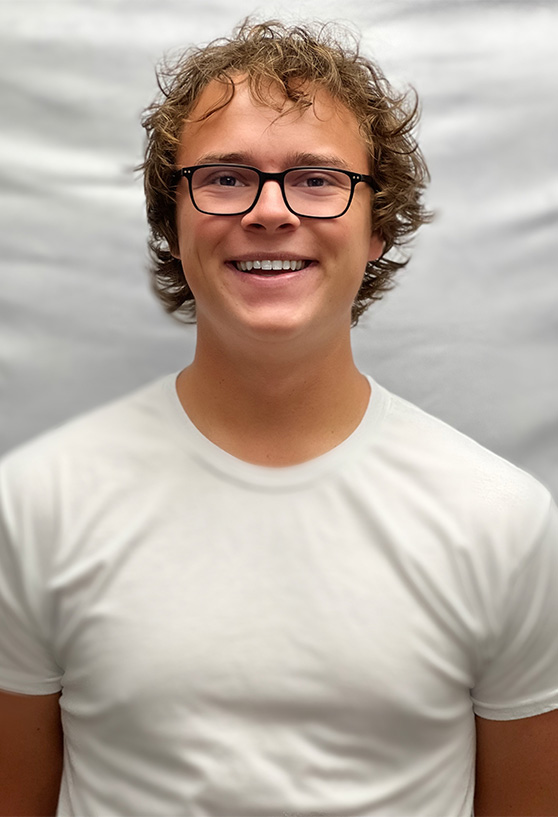 Also named Caleb, he is one of our post-grad interns from Grace College!