Orthodontics – Warsaw, IN
Achieve a Healthy, Beautifully Aligned Smile!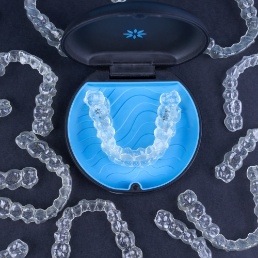 If you're feeling self-conscious about your crooked teeth, chances are that the last thing you want is to draw attention to them with awkward metal braces. At East Center Dental, we're proud to offer a more discreet and comfortable orthodontic solution: Invisalign clear aligners. With this solution, adults and teenagers alike can achieve a healthy, beautifully aligned grin without cumbersome metal brackets and wires. We use state-of-the-art 3D computer scanning provided by iTero® to show a simulation of how amazing your smile will be! Contact our dental office today to set up your consultation and find out if treatment with Invisalign orthodontics from our Warsaw, IN dental office is right for you.
Why Choose East Center Dental for Orthodontics?
Dentist with 100s of Simple to Complex Cases
Preview Your Results with Virtual Smile Design
Cozy Blankets, Neck Pillows, & Other Amenities Offered
Invisalign® Clear Aligners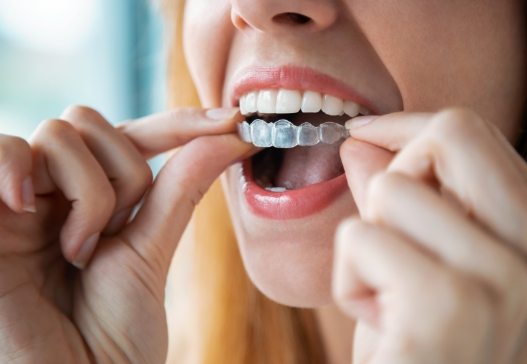 Invisalign is a more convenient and image-friendly alternative to traditional braces. It subtly repositions your teeth using transparent aligners. You'll wear a series of these aligners throughout the course of your treatment, with each set being worn for about two weeks before switching to the next. Each pair of aligners represent one step closer to having a flawlessly straight smile.
Benefits of Invisalign®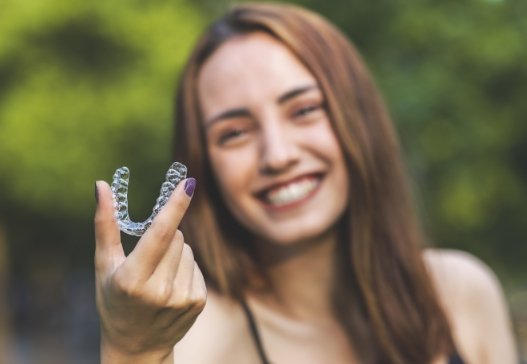 Why have countless teens and adults chosen Invisalign over metal braces? Some of the reasons include:
The aligners are made from smooth plastic that won't irritate your cheeks, lips, or tongue like braces often do.
Unless someone knows what to look for, your treatment should go virtually unnoticed by the people around you.
Since the aligners can be removed at any time, you won't need to adjust your diet or oral hygiene habits.
Understanding the Cost of Invisalign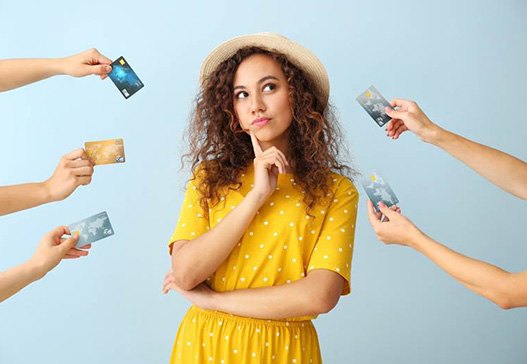 If you don't want to endure a mouthful of metal brackets and wires to get the beautiful, straight smile you've been looking for, Invisalign could be the solution! When attempting to understand how much your treatment will cost, the truth is that it's impossible to know before you attend a consultation with us. During this visit, Dr. Rudolph will examine your smile, formulate a treatment plan, and provide you with a clear estimate as to how much the cost of Invisalign will be. Until then, here are some things to keep in mind.
Factors that Affect the Cost of Invisalign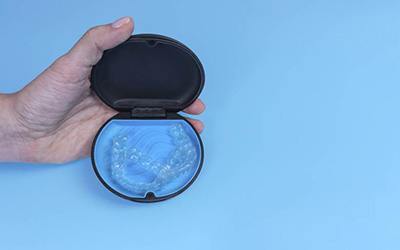 The cost of your treatment will depend on several different factors. Here are some of the most prominent:
Number of Arches: Most people who undergo Invisalign will have both their upper and lower jaw addressed. However, in some cases, only one arch needs to be corrected. In this situation, the cost is lower.
Complexity of Treatment: If you have severe alignment issues, your treatment is likely to cost more. Closing a few small gaps is cheaper than correcting a significant bite problem.
Treatment Length: A longer treatment time ultimately means additional aligners and a higher treatment cost.
Invisalign VS Smile Direct Club™: Which Costs More?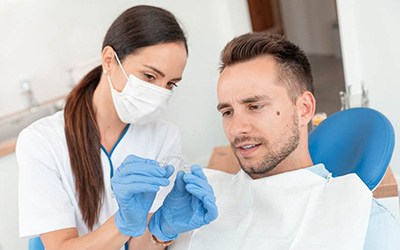 For patients who are looking for a "quick fix," lower budget options, like Smile Direct Club™, may seem tempting, but a lower cost doesn't necessarily mean that it's the best choice for you. While the price is generally lower than Invisalign, Smile Direct Club™ has a do-it-yourself approach with little to no oversight from a dental professional. This means additional room for error, and you could end up with serious issues that will need to be treated by a professional anyway.
When you opt for Invisalign, you have the trusted oversight of Dr. Rudolph for every step along the way. Invisalign is professionally made, uses highly accurate impressions, and results in a more successful treatment overall. The difference in cost is worth it for a smooth, stress-free orthodontic treatment.
Does Dental Insurance Cover Invisalign?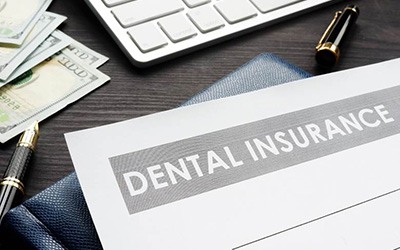 Only some dental insurance plans include coverage for orthodontic treatment, so you should check with your insurance provider to see if this is the case for you. We're happy to accept many different dental PPOs, and we can give you a brief outline of what kind of coverage you can expect if you call us with your dental plan information.
Options for Making Invisalign Affordable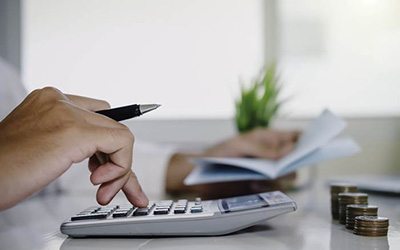 If you don't have dental insurance, this doesn't mean that you're completely out of luck. We work with CareCredit – a third-party financing company that can split the cost of your treatment into manageable monthly installments with little to no interest. Talk to one of our friendly team members to learn more about your financial options.
To find out exactly how much you can expect your Invisalign treatment to cost, give us a call to schedule a consultation. We're eager to help you achieve a straighter smile!
Invisalign FAQs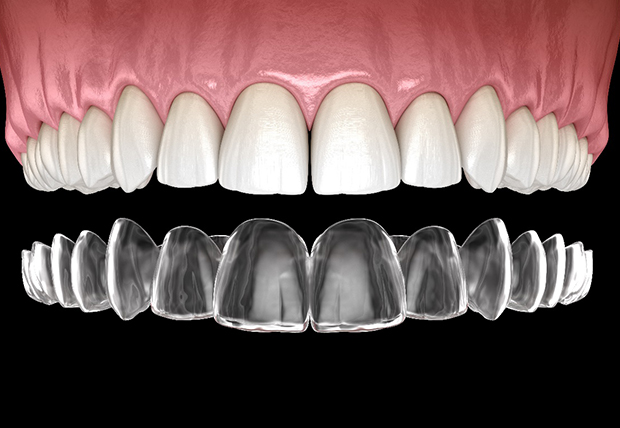 You've been wanting to straighten up your smile for a while, and after considering your options, you're leaning toward Invisalign in Warsaw. You recognize that it involves some different considerations than traditional braces, so before committing you still have a few questions. That's understandable, so we've compiled some of the questions most often asked by previous patients. If you are still searching for answers after reading through the info below, be sure to contact our team!
How Long Does Invisalign Take?
It depends. On average, it takes 12-18 months to finish treatment. However, every patient has unique smile circumstances, and several factors affect the amount of time it takes to achieve your desired results, such as the severity of your misalignment and your commitment to the treatment plan. People with mild orthodontic issues can expect to finish up in as soon as six months! If you have a more severe case of dental misalignment, you can expedite the process by visiting your cosmetic dentist in Warsaw regularly and diligently following treatment instructions.
Can You Eat with Invisalign?
The best part about Invisalign is that there are no dietary restrictions while you undergo treatment. Since the clear aligners are removable, all you must do is take them out before you eat. Otherwise, you risk damaging the aligners, causing cracks and stains. It also places unnecessary pressure on your teeth. That said, you should always take out your plastic trays and store them in a safe place before eating or drinking anything that's not water.
What Happens After Invisalign?
Once you've completed the last aligners in the series, you'll visit your dentist to verify the results. They will ensure your teeth are in the desired, straight position before briefing you on what maintenance for your newly aligned smile will look like. Post-treatment will begin with wearing a retainer. These are designed to be much more comfortable to wear than those in the past, and you'll usually get to choose between wire retainers and clear plastic ones that look similar to Invisalign. Based on your specific needs, your dentist will recommend how often you'll need to wear your retainer. Usually, you'll start wearing it full time before gradually decreasing to only wearing it at night.
What Does Invisalign Look Like?
Designed with transparent plastic, Invisalign clear aligners are visible when outside of the mouth, but incredibly hard to detect once worn. With proper maintenance, patients can keep their aligners clean, clear, and discreet. Unlike traditional braces that require brackets and wires, Invisalign's predictable clear aligners allow patients to achieve straight teeth without compromising their appearance. In some cases, patients may require attachments, buttons, or elastics that help during the alignment process. These items are not made of clear plastic and sometimes are more visible than the rest of the aligners.