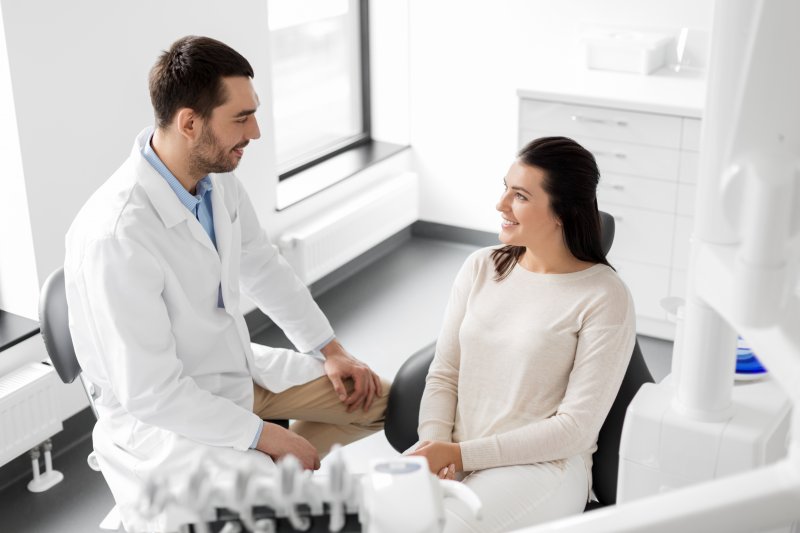 Tax season is here, the period when we all prepare and file our tax returns in hopes of getting a refund. Are you wondering how to maximize the potential of your tax refund this season? Investing in your smile and prioritizing your oral health is a compelling option worth considering. By allocating your tax refund toward dental care, your pearly whites can reap numerous benefits. Keep reading as we explore four compelling reasons why using your tax refund for dental care is a wise decision.
#1: Improve Your Dental Function
Misaligned teeth, whether crooked or widely spaced, can have negative effects on both your appearance and oral health. Thankfully, clear aligners offer a solution to this issue.
These discreet and removable aligners work gradually to straighten your teeth, resulting in a more appealing smile and enhanced oral well-being. With their effectiveness in addressing misalignments, clear aligners serve as a convenient and comfortable orthodontic treatment option.
#2: Boost Your Confidence
Over time, the consumption of dark beverages and sugary foods can lead to teeth stains, but the good news is that teeth whitening treatments can help bring back their vibrancy. Furthermore, for addressing misalignment, gaps, and other dental concerns, cosmetic procedures such as Invisalign and porcelain veneers offer effective solutions, leading to a remarkable transformation of your smile.
#3: Prevent Future Oral Health Problems
Prioritizing preventive care through regular dental check-ups, cleanings, and gum disease treatments is a smart investment. By being proactive and taking these preventive measures, you can effectively prevent dental problems and reduce the likelihood of requiring costly and uncomfortable procedures in the future. This not only improves your smile but also safeguards your overall health.
#4: Promote a Healthy Body
Neglecting your oral health can have significant implications for your overall well-being. Studies have demonstrated a strong correlation between untreated oral health issues and conditions such as heart disease, pneumonia, pregnancy complications, and endocarditis.
Prioritizing your oral health is of utmost importance as it helps prevent harmful bacteria from entering the bloodstream and causing damage to vital organs, especially the heart. Neglecting oral health can result in severe complications such as heart valve damage, stroke, and sepsis.
By allocating your tax refund towards preventive and treatment measures for oral health, you are not only prioritizing your overall well-being but also taking proactive steps to mitigate the risk of potentially life-threatening conditions. This way, you'll have a lovely smile to show off for years to come!
About the Practice
Residents of Warsaw can trust the skilled team at East Center Dental to provide excellent care. Led by Dr. Mike Rudolph, this dedicated group of dental professionals offers a comprehensive range of treatments to maintain your oral health. Their services not only address current dental issues but also emphasize preventive measures for long-term well-being. With a focus on patient comfort, backed by experience and advanced technology, they are committed to helping individuals achieve their desired smiles. To schedule an appointment or to learn more about East Center Dental, call their office at (574) 269-1787 or visit their website.