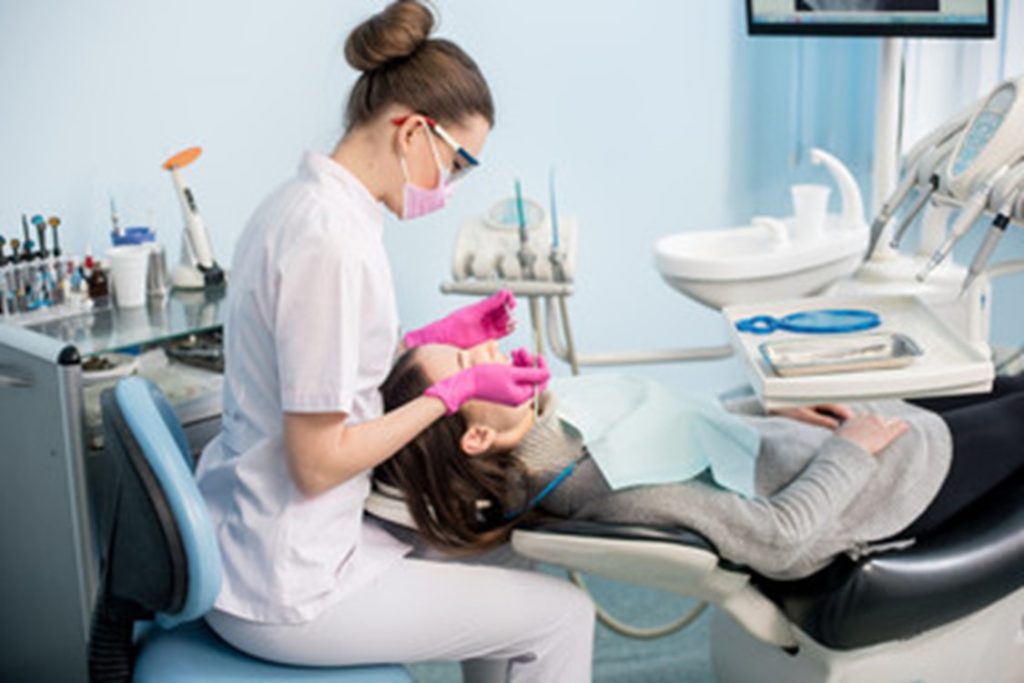 Throughout this April, we aim to shed light on the risks associated with oral cancer and empower you with the knowledge to protect yourself. Oral cancer is a serious condition that can have significant impacts on your health, but with early detection and preventive measures, it can be effectively managed. Continue reading to learn about the risk factors associated with oral cancer and to learn about what steps you can take to lessen your chances of developing it.
What Is Oral Cancer?
Oral cancer refers to the abnormal growth of cells in the oral cavity, which includes the lips, tongue, cheeks, floor of the mouth, gums, and the roof of the mouth. It is a type of cancer that can affect various parts of the mouth and throat, including the tonsils and salivary glands.
Oral cancer can develop in different forms, including squamous cell carcinoma, which is the most common type. If left undetected or untreated, oral cancer can spread to other areas of the body and have serious consequences for an individual's health and well-being.
11 Common Oral Cancer Risk Factors
No matter what a person's background is, they aren't safe from developing oral cancer. It is essential to be aware of the specific risk factors associated with this disease. By understanding these common risks, you can take proactive measures to protect your oral health. Some key risk factors of developing oral cancer include:
Sunlight exposure increases lip cancer risk
Other forms of cancer of the head or neck
Age, particularly for individuals over 40
A diet low in fresh fruits and veggies
Heavy consumption of alcohol
HPV (Human Papillomavirus)
A weakened immune system
Chronic poor oral hygiene
Tobacco use
8 Tips for Minimizing Your Risk of Oral Cancer
Fortunately, there are proactive steps you can take to reduce your risk of oral cancer, such as:
Avoid tobacco and drinking excessively: Quit smoking and limit your consumption of alcohol.
Protect your lips from the sun: Use SPF 15+ lip balm to shield your lips from harmful UV rays.
Schedule regular dental checkups: Visit your dentist regularly for oral cancer screenings.
Maintain a healthy diet: Limit sugary, acidic, and starchy foods, and focus on a diet rich in fruits, vegetables, nuts, lean meats, dairy, and fish.
Be aware of signs and symptoms: Monitor your mouth for lumps, sores, or patches, and seek dental attention if anything unusual appears.
Prioritize optimal oral health: Brush twice daily for two minutes, floss nightly, and use an antibacterial mouthwash.
Lead a healthy lifestyle: Engage in regular exercise to boost your immune system and support excellent oral health.
Stay hydrated: Drink plenty of water to remove food particles, bacteria, and maintain saliva production for a moisturized mouth.
About the Practice
When it comes to superior dental care in Warsaw, residents can rely on the skilled team at East Center Dental. Under the leadership of Dr. Mike Rudolph, this dedicated group of dental professionals offers a wide range of treatments to ensure optimal oral health. From routine checkups to thorough oral cancer screenings, they prioritize your well-being. With their expertise in modern dental techniques and a committed team, East Center Dental is the ideal choice for all your oral health needs. To schedule an appointment or if you want to learn more about their oral cancer services, call (574) 269-1787 or visit their website.