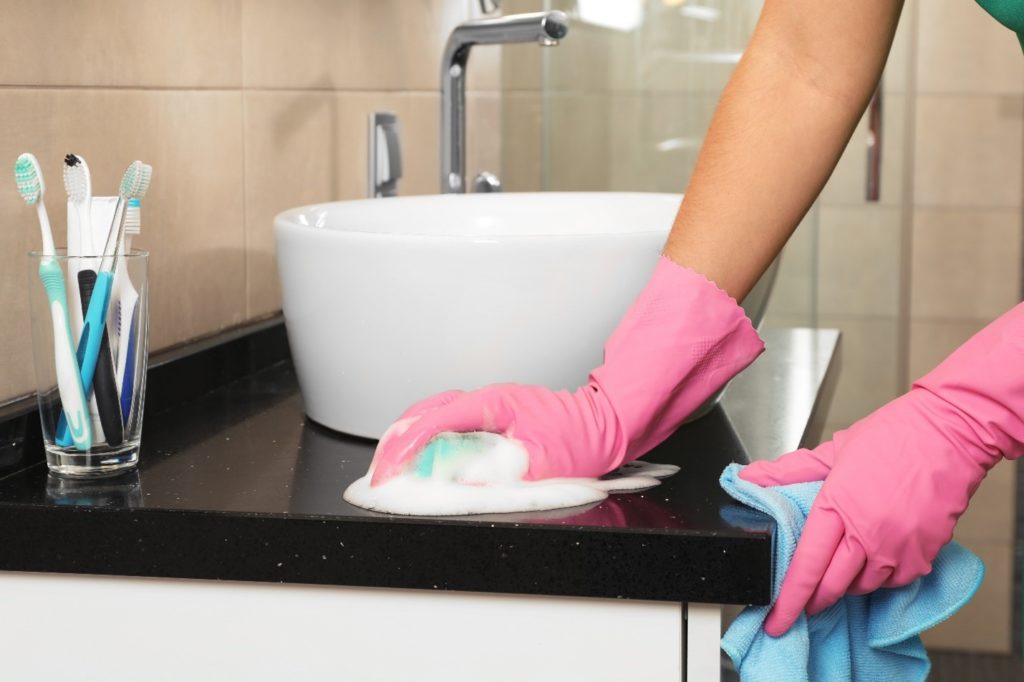 With warmer days just around the corner, you may feel the need to refresh your home. While this often includes chores that fall to the wayside, like cleaning out the garage and organizing the pantry, there is one area people often miss: their oral health. Fortunately, learning how to give your teeth a spring cleaning is as easy as reading on!
Step #1: Deep Clean the Countertop in Your Bathroom
On a weekly basis, you might use an all-surface cleaner to give your bathroom countertop a quick clean. However, there's no time like the present to take it a step further! Consider cleaning the sides of your sink, the grout between the tile, and other areas that may have become home to bacteria over the last several weeks or months. Of course, make sure to include your toothbrush holder – it may just be one of the dirtiest things in your home!
Step #2: Replace Your Toothbrush (or Toothbrush Head)
Every quarter, the American Dental Association recommends replacing your toothbrush. What better time to do that than now? If you have a manual toothbrush, consider upgrading to an electric one for a slightly deeper clean. If you already have an electric toothbrush, then simply order a new toothbrush head – it saves on plastic waste and can be conveniently auto-delivered every three months!
Step #3: Organize Your Oral Hygiene Supplies
From toothbrushes and floss to mouthwash and toothpaste, your oral hygiene supplies may currently be haphazardly placed in your medicine cabinet or underneath your bathroom sink. Now is the perfect time to go through this space, throw out any expired products, and take note of what you need to stock up on. Having backups of things like your favorite toothpaste and floss will ensure that you're never left in a pinch when you run out of your current pack.
Step #4: Visit Your Dentist for a Checkup and Cleaning
Simply put, the tools at your dentist's office are far superior to the ones you have at home. With them, your dental team can thoroughly clean areas you may have missed (like between your teeth and along your gumline) while removing stubborn plaque and tartar. Plus, there is the added benefit of them screening for oral cancer and catching cavities and other dental problems in the early stages, before they require extensive treatment.
About the Author
Dr. Mike Rudolph has 30 years of experience in the world of dentistry, and more than half of that time has been spent here in Warsaw. He earned his dental doctorate from the Maryland School of Dentistry before serving in the US Navy for 7 years. Today, he prioritizes continuing education with notable organizations like the American Dental Association, the Indiana Dental Association, and several others. If it has been more than six months since your last cleaning or you'd simply like to schedule an appointment with our team, visit our website or call (574) 269-1787.