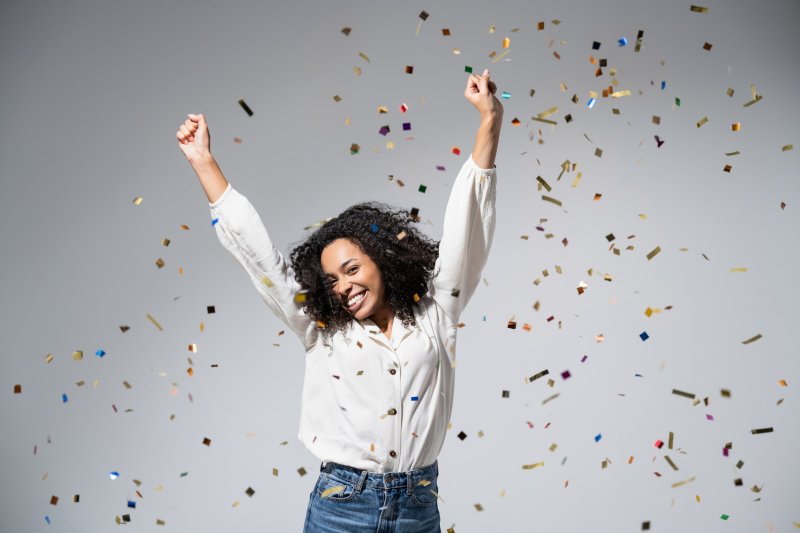 Now that the new year has arrived, you might be thinking of ways you can enhance your lifestyle. Whether you're planning on heading to the gym often or going on more trips, the goal is to improve your overall well-being. For this reason, you may want to consider bettering your pearly whites. Not only can you benefit your oral health, but you'll feel more confident about your grin in the long run. Read on to learn five New Year's resolutions you can implement to improve your smile in 2023!
Floss Once a Day
While brushing is incredibly important for preserving healthy teeth, the bristles on your toothbrush can only clean about 60% of the surface. This alone will not be able to access the areas between your teeth, which is where bacteria, plaque, and tartar can accumulate the most. That's why flossing is crucial for maintaining a healthy smile, as your dental strand can reach the sides and underneath the gumline. Try cleaning between your teeth every day or after every meal to keep harmful bacteria at bay.
Moderate Your Sugar Intake
Although sugar isn't always bad, overindulging in it can leave your smile vulnerable to harmful bacteria and infection. To avoid complications like cavities, gum disease, and other more serious issues, you'll want to cut back on how often you enjoy sweet treats or beverages, such as sodas and candy. Try sticking to products that don't contain as much sugar, like sparkling water and sugar-free gum.
Quit Using Tobacco Products
Not only do tobacco products increase your risk of gum disease, but they're also connected to other serious health problems, such as oral cancer. While this habit is difficult to quit, you should find healthier alternative activities for your dental and overall health. Feel free to speak with your friends, family, and physician to determine the best approach for quitting the habit for good.
Choose Teeth-Friendly Treats
Though some foods can put your teeth at risk of wear and tear, some can be beneficial to munch on. Make sure to consume plenty of dairy products, such as milk, yogurt, and cheese, as they're high in calcium and help strengthen your smile. Eat lots of fibrous foods like fruits and veggies to help stimulate saliva production to fight off bacteria.
Visit Your Dentist for Checkups
By seeing your dentist bi-annually for checkups and cleanings, they can monitor your oral health and address any developing issues they might find. This means you can effectively prevent complications from starting while maintaining beautiful pearly whites. Since it's the beginning of the new year, now is the perfect time to schedule your next dental visit. That way you can be sure to enjoy a strong and healthy smile in the long run!
About the Author
Dr. Mike Rudolph earned his dental doctorate from the Maryland School of Dentistry. He's also a proud member of several prominent groups like the Kosciusko County Dental Society and the American Dental Association. He provides a wide range of high-quality services, including dental checkups/cleanings, periodontal therapy, and oral cancer screenings. If you'd like to schedule an appointment, visit his website or call 574-269-1787.