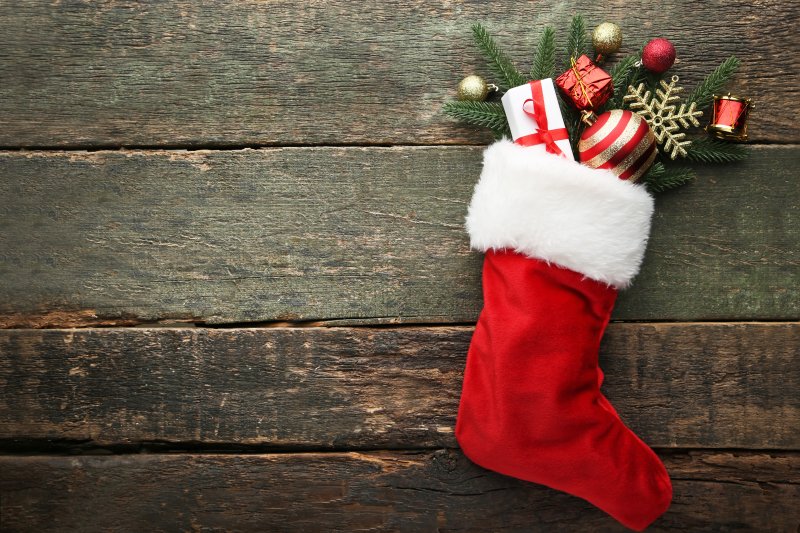 It's well into December, so you're likely doing some last-minute holiday shopping. After all, there're many things to buy — decorations, food, presents, etc. — and little time left! That said, you may want to add some smile-friendly stocking stuffers to your list. These items not only make great gifts for loved ones, but also improve their users' oral health. As for what kind to get, your dentist in Warsaw has a few in mind. Read on to learn four holiday products that'll pull a (shiny) smile on your family's faces.
Toothbrushes
A toothbrush may seem dainty, but the right one can excite children as much as a toy. Therefore, put one in each of your kids' stockings.
For the younger tots, focus on brushes that feature their favorite cartoon characters. These might include Batman, My Little Pony, or something in between. You could also opt for a model that sings while your little one brushes.
Older kids, meanwhile, may appreciate an electric toothbrush. In particular, they'd probably like one that buzzes when it's time to move to a different mouth area. This kind would make their daily brushing easier and more effective.
Healthy Snacks
As treat-filled as the holidays are, try not to put sweets in your kiddies' stockings. Whether it's chocolate, candy canes, or sour balls, such items are packed with tooth-eroding sugar. Consequently, these so-called gifts would cause tooth decay, cavities, and worse.
Instead of sugary foods, consider putting some healthy snacks under this year's tree. Some good ones are raisins, nuts, and sugar-free gum. The gum would be particularly helpful, as sugar-free brands with xylitol help produce saliva and reduce enamel decay.
Flavored Floss or Mouthwash
As you likely know, many dental products use mint as a default flavor. However, not everyone loves minty floss and mouthwash. If your kids or spouse are among these non-fans, then, you may want to gift them ones with different flavors.
In most cases, you can find new tastes at the local supermarket or pharmacy. There, you can buy floss and mouthwash with flavors like cinnamon, citrus, bubblegum, watermelon, etc. You may even find some that taste like cupcakes if you're lucky!
As you can see, stocking stuffers can be fun even as they clean your smile. Therefore, make sure you get the ones above as detailed by your dentist in Warsaw!
About the Practice
East Center Dental is based in Warsaw, Indiana. As led by Dr. Mike Rudolph, our practice strives for the ideal of personalized dental care. To that end, we perform custom treatments that span preventive, cosmetic, and restorative dentistry, not to mention emergency procedures. The East Center Dental team is also a certified provider of Invisalign clear aligners. For more information or to book a visit, you can reach us on our website or by phone at (574)-269-1787.